Last week, the Cloudride team was at the AWS Summit in Tel Aviv. The conference felt like a huge gathering of cloud computing specialists and product managers from all over the country. There were many interesting talks and opportunities to meet hundreds of professionals from local start-ups and global companies using cloud services for their business and looking for ways to improve their applications.
It was an amazing opportunity to introduce the company and our services to the Israeli market, meet our partners and customers, and hear from AWS product leaders.
In addition to the keynote address by Harel Ifhar, we heard from many other executives at Amazon Web Services in Israel. The event included breakout sessions with topics such as Artificial Intelligence on AWS, Serverless Computing on AWS, and more.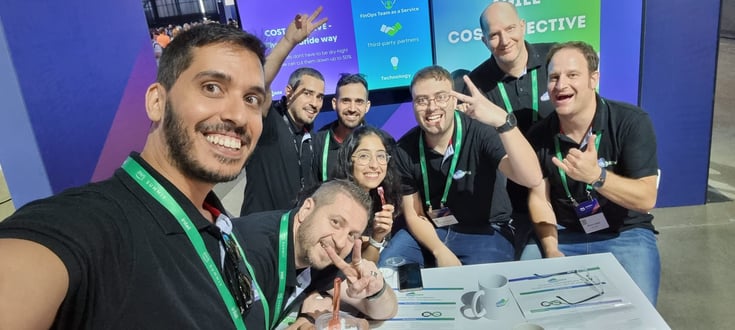 Cloud Migration
In the opening keynote, there were discussions on cloud migration strategies for massive databases. Cloud migration is a complex topic, and there are many factors to consider when moving workloads to the cloud. This talk was aimed at helping you make better decisions about which database architecture fits your use case best.
We looked at some common patterns that arise when dealing with large-scale databases and how they might fit into your business model or application needs. Then we provided an overview of several options available on AWS in terms of cost efficiency, performance efficiency, and flexibility so that you can make informed decisions about where (and how) to run your data platform.
Cloudride Presentation on VPC Endpoints Services
We are experts in cloud computing, and we develop custom solutions for different customers using AWS services. One of our main goals is to make it easy for our customers to use AWS services without dealing with security issues or architecture problems from different accounts or regions.
With VPC endpoints, we create a hotspot that various AWS clients can connect securely with their AWS accounts on a private medium (VPC). The VPC Endpoint Services are updated by Amazon automatically, so you don't need any manual work.
Using WAF automation
Amazon's WAF (Web Application Firewall) automation sits at the endpoints of Amazon worldwide. The WAF improves the performance of an application by forcing it to use CloudFront and reducing response time to a single-digit number of milliseconds.
The WAF knows how to give labels to incoming requests, so if you have an application like ours that receives traffic from many different sources and we need to differentiate between them for our security rulesets to apply correctly, we can do this with this mechanism.
Automations for Reducing Cloud Usage Waste
We also discussed a few possible automations for reducing Cloud Usage Waste. The first one was the AWS Instance Scheduler for cost optimization. Although this is not new, it's still worth mentioning since it's so effective and easy to use. You can set up an automation that will run every day or week and terminate any idle instances of your choice (for example, those with no network activity in 30 days).
This is especially useful when you have many EC2 or RDS servers that are often forgotten once they're launched and forgotten forever. You don't need to worry about these servers anymore because AWS will take care of them by terminating them after 30 days without any activity.
Another important tool that helps reduce costs is the AWS Limit Monitor, which allows you to monitor all limits associated with your account (such as Amazon EC2 Reserved Instances purchases). For example, suppose you purchased too many RI's than required by your application. In that case, there may be some unused ones sitting around somewhere in S3 storage, costing money without making any difference for your business!
With this tool, we'll know exactly how many reservations were purchased during each month and their price tag so we can easily identify unnecessary spending!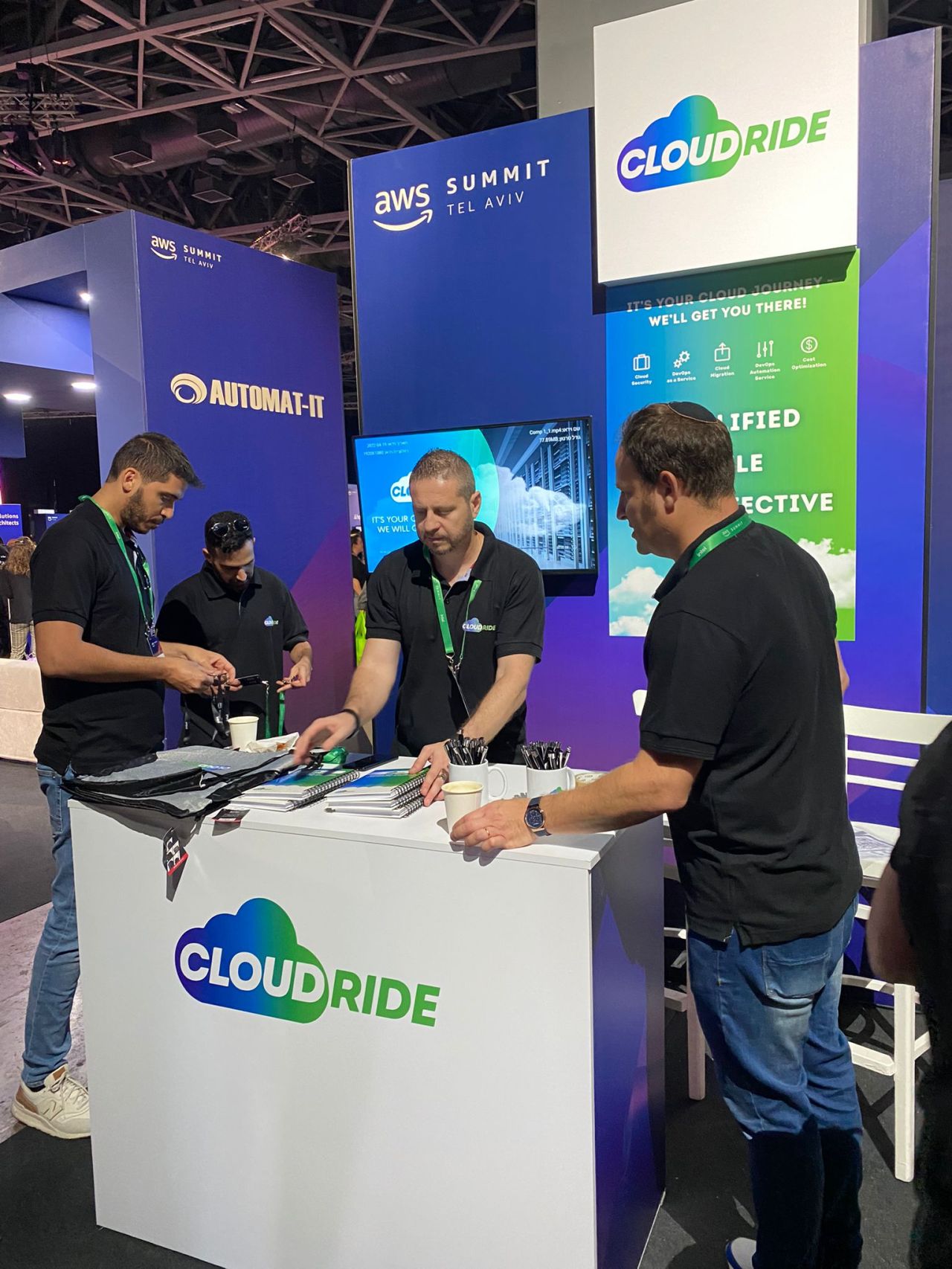 To conclude
It was a great honor to exhibit at this year's AWS Summit TLV, especially for the first in-person event in a long time… The Cloudride team looks forward to more opportunities in the future to share our message about how we deliver powerful applications that solve problems for companies that handle large amounts of data. We are excited to meet more partners and customers, hear from AWS product leaders, and discuss the latest innovations.
Want to learn more? Contact us here.